Membership
Costs: Radio Asset Cost (once off) R 1,630,-
Annual Radio Fee R 660,-
Annual MHSI Membership Fee R 300,- *)
Your Benefits include: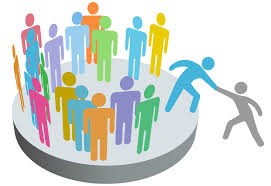 Become part of the broader community caring for our safety

Be able to report an online (through the website) incident

Be able to instantly report suspicious activities at the a click of one button (radio)

When you have an emergency and an ADT or Interactive Security member, at the press of one button, you have the neighbourhood as well as connected security companies coming to your aid

Receive warnings and look-out radio calls – whatsapps – when there is potential danger

All members receive a membership board to put up at their homes.

Monthly update of the crime in Muckleneuk / Lukasrand

Regulary social togethers at Huckleberry's
Transparency
There is nothing to hide in this scheme and we believe in transparency. Members get updates of where things stand both with projects as well as what the financial position is—since all money collected is after all donated by residents.
Special projects
Any special once-off projects related to other security initiatives by the MHSI will be communicated through the Muckleneuk & Lukasrand Residents Association so that the whole neighbourhood can participate.
Membership statistics
The chart below shows the cumulative growth in membership. Currently this indicates number of households with radios only, some households have more than one radio (not reflected here). We believe we can get to 80 dedicated members—please be one of them.
BANKING DETAILS
OUR BANK IS:
Name Muckleneuk Hill Security Initiative
Bank First National Bank (FNB)
Branch Hatfield
Branch code 252145
Account Cheque Account
Account number 624 204 874 08
Your reference is your name and address:
(EG: "Smit 122 BEREA STR")
Email us when you made a payment : [email protected]
*)= prices March 2021